COMPREHENSIVE WEALTH MANAGEMENT FORMULA
WM = IC + AP + RM
Wealth Management = Investment Consulting + Advanced Planning + Relationship Management
WEALTH MANAGEMENT
We make a difference in our client's lives by offering you trusted counsel, a clear process and a complete goals-based plan for the future. With our Comprehensive Wealth Management you can rest easy knowing we follow a Fiduciary Standard focused on your best interests, listening to your goals and values, and providing you the comfort and clarity you need to prosper. Wealth Management for our clients is a fully integrated and comprehensive system to managing all their financial situations through all their life changing situations.
INVESTMENT CONSULTING
Your Assets and Investment Consulting are the core components of our Wealth Management Process and the part that most clients are familiar. Our process recognizes that investment consulting is often a key aspect of client relationships. Portfolio performance over the long term is essential to help meet your financial goals. Your identified goals and values become our focus in allocations of assets, risks, cash flows, growth, tax management, utilizing multiple CFA, Financial Expert Industry leading software and monthly investment committee meetings, with the ultimate target of balancing your family's needs, goals and values.
ADVANCED PLANNING
One of the most notable differences of our Wealth Management Comprehensive Client Relationship Journey is the use of Advanced Planning Strategies. You and your family can look to us as their personal Chief Financial Officer, guiding you through a specific process to handle the life changes. During the initial meeting phase we identify your complex financial issues, many of which you may have never realized existed. Next we work with a professional team of advisors (ie., Attorneys, Tax Advisors, Insurance Brokers (ie. life, LTC, Medicare, Health,etc.) to generate strategies for your consideration that will help meet your near and long-term goals. This may involve additional planning utilizing Tax Planning, Wealth Enhancement, Wealth Transfer, Wealth Protection and Charitable Giving.
RELATIONSHIP MANAGEMENT
Your long-term relationship with our firm is of utmost importance. Staying in contact with you in a manner you deem worthwhile, keeps us up-to-date. Whether regular in-person, email, phone, or video conferencing, we work to be in-touch. We offer on demand, and in person client events of special interest to you, as you like. Our relationship management will likely go beyond you and your spouse and may extend to your family and successive executives in your business, and professional network as well. You can be assured our Professional Network Relationship Management means working effectively with your other advisors, such as attorneys, tax professionals, and accountants, to ensure the entire team is operating to achieve the same defined goals.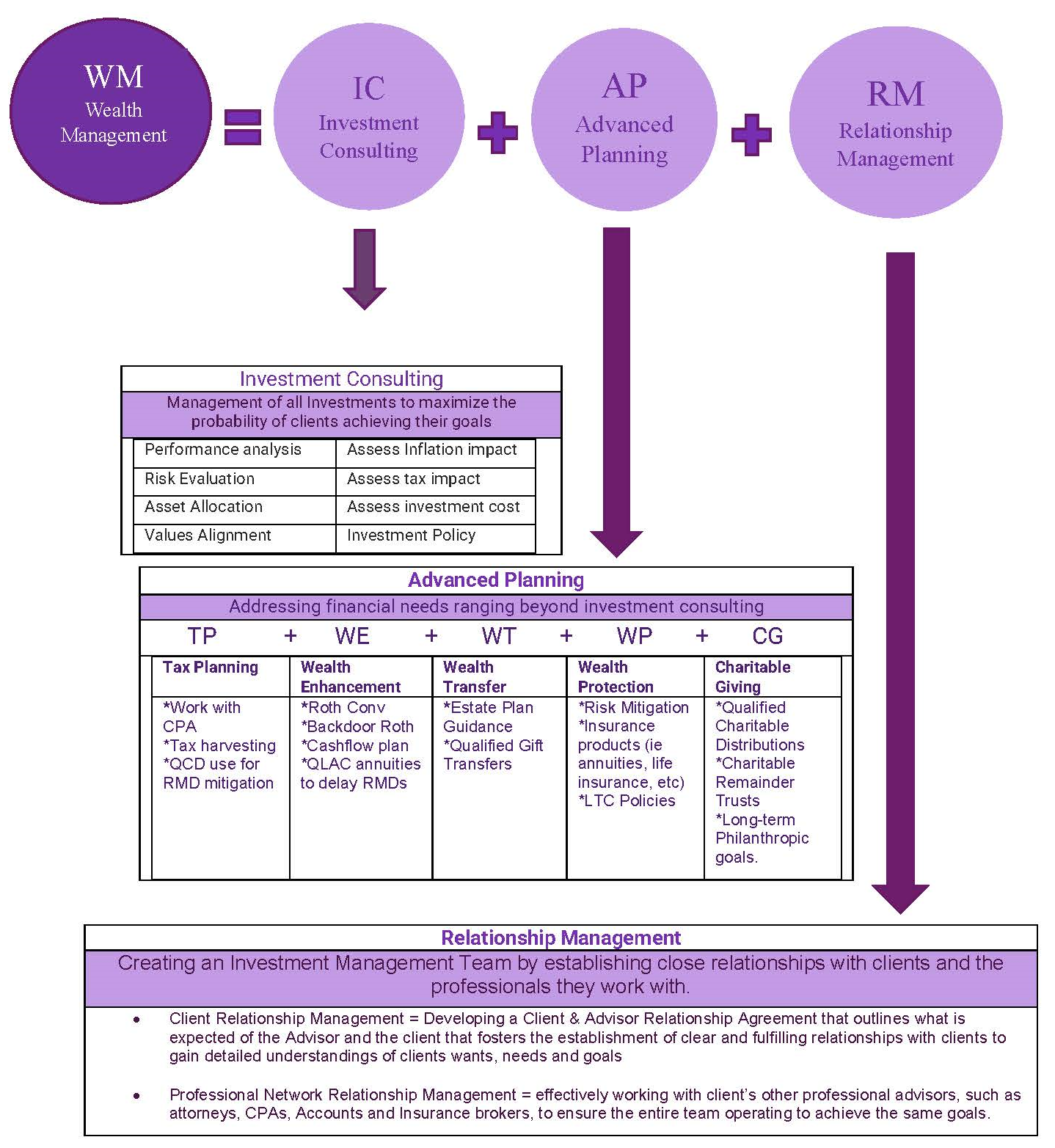 To Best Serve Our Clients, We Are Limiting
The Number of New Clients Each Month
Get Started TODAY To Ensure Availability!
For your convenience we offer appointment online scheduling 24 hours a day.