LOSS OF A LOVED ONE AND INHERITANCE
Widow or Widower
Your loved one is gone, please accept our condolences, what next?
At a time when you are grieving from your loss, chances are everyone around you is now an expert on what YOU should do, without truly knowing your financial situation. Encouraging you to make quick decisions – time is of the essence! The best decision may be to do nothing beyond the basics of changing social security and settling debts.
You have questions:
What is best for you?
What are my survivor benefits and options and how do I receive them?
What should I do with life insurance proceeds?
How much do I need to live on and where will this money come from?
Am I comfortable with my Spouse's Financial Advisor? Can I move our accounts if I'm not comfortable?
How do the Accounts have to change?
What do I need to do to update my estate plan?
To help you get through the fog, you need to find someone who will truly listen to you, even if you don't know the right questions to ask. Working with a team that will educate you, in words, you will understand, about what needs to be done immediately, and what can wait is critical during this difficult time. As trusted advisors to many widows and widowers, we can help bring clarity to your financial situation, and help you make sound financial decisions for the next chapter in your life. Creating and implementing a comprehensive Financial Plan will increase your chances of success.
---
Recipients of Inheritance
You got the call from an attorney with news that you have received an inheritance. Now what?
Whether it was a surprise, or not, this is new wealth for you. You don't want to make any mistakes, you want to honor the one who left it to you, and you need a plan on how to handle your windfall.
You may have a lot of questions on what to do with this new found wealth. For example,
Should I pay off my mortgage, or other debt like equity lines, credit cards or student loans?
How should I invest it to make sure it will provide a secure financial future for me? My kids?
Should I that trip with my family that we always wanted?
Can I afford to buy the second home I've always wanted?
Should I make a charitable contribution in my loved ones name?
The first thing is to slow down. Often all though you are entitled to the inheritance it doesn't always come immediately or at one time.
It is important to find an Advisor who has experience working with people in your position. We know to ask you the right questions, to help you make the best decisions with your inheritance. Creating and implementing a comprehensive Financial Plan will increase your chances of success.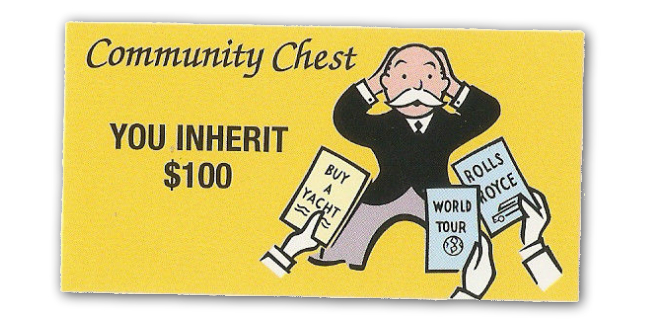 To Best Serve Our Clients, We Are Limiting
The Number of New Clients Each Month
Get Started TODAY To Ensure Availability!
For your convenience we offer appointment online scheduling 24 hours a day.