PLANNING MAKES A DIFFERENCE
Do you know your Risk Tolerance? In today's volatile market, it is more important than ever to understand what your true Risk Tolerance is and how it influences your possible returns. Click on the button below to take a short questionnaire to determine where you stand.
At Life Changing Financial Service, we use a variety of financial planning tools in creating, monitoring and adjusting your financial plan. Just like everyone has different goals, there are different financial planning tools that help us put the most comprehensive plan together for you and your goals
Before we can build a plan to help you meet your financial goals, we'll need to know a bit more about you. In this short exercise below, answer questions about yourself and your future objectives. Then, request a consultation so that together, we can build a plan to help you get there.
Complete A Quick Check
On Your Investment Plan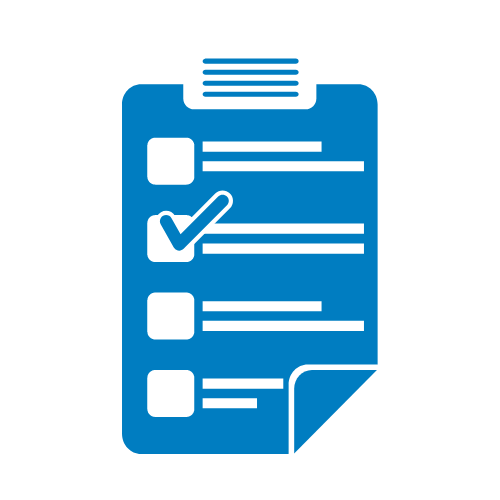 Is It On Track?
REQUEST CONSULTATION
OR CALL 602-354-3177

By onboarding our clients quickly and easily to their own financial website, we allow our clients to more easily see their whole financial picture (both through computer and mobile application) This allows the clients, working with us to get on the fast track to a financial plan that will meet their goals. It also allows them to have more confidence as they are progressing because they will be able to monitor their financial plan
This planning tool allows our clients access to content for every stage of the client lifecycle, ensuring that we can meet you at each stage of your investing cycle.
If the client is working on debt reduction and putting together a budget. You can create budgets and track spending automatically through their portal.
We can help our clients put a plan together to meet each of their financial goals and needs. (retirement, special purchase, education funding, insurance, etc)
It allows us to work side by side with our clients to understand the impact their decisions have on their plan by allowing us to run multiple scenarios at one time.
Providing clients with an in-depth and personalized look with customized financial blueprints created using dozens of advanced planning techniques and what-if scenarios (showing both goals and cashflow scenarios)
Showing clients their risks, vulnerabilities and benefits of various estate planning scenarios and working together to create strategies to better protect their legacy.

As you get closer to your financial goals, you want information. A plan that is designed to focus on your risk tolerance and your retirement goals, to create a customized plan to help you develop an income plan for different time frames during your retirement. MoneyGuide Pro and EMoney allow for changes to your plan and the impact to immediately be seen. It also allows for additional goals such as travel, weddings, legacy building, stress testing, worse case scenarios and running a thousand different scenarios will give you a percentage of the possibility for success in reaching your goals.
How confident are you that you can reach your goals for retirement?
Financial planning is about more than assets, investments and net worth. It's about what you want to do with your money and why. It's about identifying your concerns, expectations, and goals - It's about how you feel and what you want. What does your confidence meter say about your retirement goals? For more information check out the video below.
To help you start your own budget worksheet click here
(Note: You can right click once the page opens and select save, or select print option from the top left-hand toolbar to print out a copy from home)
We invite you to take advantage of our complimentary financial consultation, where you can get answers regarding your finances and information on how to get started on your financial journey.
To Best Serve Our Clients We Are Limited
To Only 5 New Clients A Month
Get Started TODAY To Ensure Availability!
No Hassle Appointment Scheduling
REQUEST APPOINTMENT
---
** Disclosures about reports created by MoneyGuidePro®
* The return assumptions in MoneyGuidePro are not reflective of any specific product, and do not include any fees or expenses that may be incurred by investing in specific products. The actual returns of a specific product may be more or less than the returns used in MoneyGuidePro. It is not possible to directly invest in an index. Financial forecasts, rates of return, risk, inflation, and other assumptions may be used as the basis for illustrations. They should not be considered a guarantee of future performance or a guarantee of achieving overall financial objectives. Past performance is not a guarantee or a predictor of future results of either the indices or any particular investment. IMPORTANT: The projections or other information generated by MoneyGuidePro regarding the likelihood of various investment outcomes are hypothetical in nature, do not reflect actual investment results, and are not guarantees of future results. MoneyGuidePro results may vary with each use and over time.
Information that you provided about your assets, financial goals, and personal situation are key assumptions for the calculations and projections in this Report. Please review the Report sections titled "Personal Information and Summary of Financial Goals", "Current Portfolio Allocation", and "Tax and Inflation Options" to verify the accuracy of these assumptions. If any of the assumptions are incorrect, you should notify your financial advisor. Even small changes in assumptions can have a substantial impact on the results shown in this Report. The information provided by you should be reviewed periodically and updated when either the information or your circumstances change. Information Provided by You MoneyGuidePro Assumptions and Limitations All asset and net worth information included in this Report was provided by you or your designated agents, and is not a substitute for the information contained in the official account statements provided to you by custodians. The current asset data and values contained in those account statements should be used to update the asset information included in this Report, as necessary.
Assumptions and Limitations MoneyGuidePro offers several methods of calculating results, each of which provides one outcome from a wide range of possible outcomes. All results in this Report are hypothetical in nature, do not reflect actual investment results, and are not guarantees of future results. All results use simplifying assumptions that do not completely or accurately reflect your specific circumstances. No Plan or Report has the ability to accurately predict the future. As investment returns, inflation, taxes, and other economic conditions vary from the MoneyGuidePro assumptions, your actual results will vary (perhaps significantly) from those presented in this Report. All MoneyGuidePro calculations use asset class returns, not returns of actual investments. The average annual historical returns are calculated using the indices contained in this Report, which serve as proxies for their respective asset classes. The index data are for the period 1970 - 2015. The portfolio returns are calculated by weighting individual return assumptions for each asset class according to your portfolio allocation. The portfolio returns may have been modified by including adjustments to the total return and the inflation rate. The portfolio returns assume reinvestment of interest and dividends at net asset value without taxes, and also assume that the portfolio has been rebalanced to reflect the initial recommendation. No portfolio rebalancing costs, including taxes, if applicable, are deducted from the portfolio value. No portfolio allocation eliminates risk or guarantees investment results. MoneyGuidePro does not provide recommendations for any products or securities